Our Aims
We sincerely thank you for taking the time to look at what we do.
FFFC assists charities and organisations in the UK and Ireland that promote a better quality of life for children, their protection, care and well-being. For many years FFFC has issued cash grants for them to purchase essential equipment, or goods and services they need.
You can become an FFFC contributor or sponsor, either by contributing through our fund raisers, Vision Publication group, by a direct donation or an offer to help raise donations.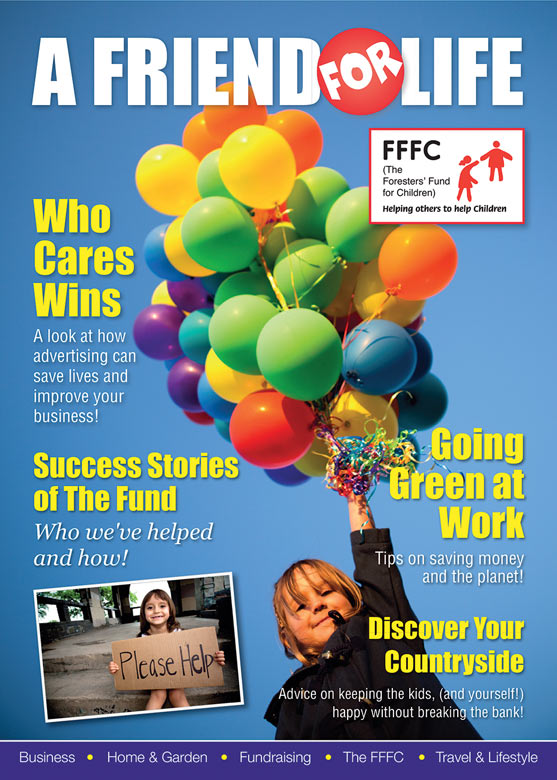 Our brief is to help fill the funding gaps for those small and/or volunteer children's groups who have difficulties in raising money from the usual sources, and whose activities we, as trustees, believe to be essential towards the aim of helping children in your local communities to lead healthy and fulfilling lives.
You can see a list of the organisations that are already benefitting from the generosity of our contributors and sponsors (see We have helped). We update this list every quarter.
We hope that you find the site informative. Please call or email us (see Contact Us) if you have further questions. All of the trustees are volunteers so are not available full-time, we will respond to you as soon as we possibly can.
Tom Ball
Jason Alexander
Paul Bayliss
Darren Hanney
Trustees FFFC
URGENT NOTICE
Have you posted anything to us and not received a reply? Please click here to read the Urgent Notice on our Contact Us page
Stickers for supporters
All donors who send us an address will receive a sticker! Stickers are also available for sale at £1 each.