Donations
The Fund uniquely helps others to help children by giving grants primarily to small, local children's charities throughout the UK. These charities need help urgently but find it difficult to compete with larger charities for funds. Grants made by the Fund sometimes make the difference between their ability to continue and closure.
Thanks to your support, over the past few years the Fund has helped more than 500,000 vulnerable children and babies.
There are many ways for you to make all the difference for the children helped by the FFFC: Legacies, Business Sponsorship or donate online.
How to donate on line
Now you can give hope and help to a child in seconds. Click here to donate to the Fund online!
By advertising in our magazine
If you are a business, you can sponsor us by taking out an advertisement in the magazine 'A Friend for Life' published by our corporate sponsors, Vision Publications Group. Details of advertisement costs, sizes etc. are available from Vision on 0845 265 7054, or by email enquiry to info@visiongroup.uk.net, or by mail to Vision Publication group, PO box 298, Ormskirk, L39 2WQ.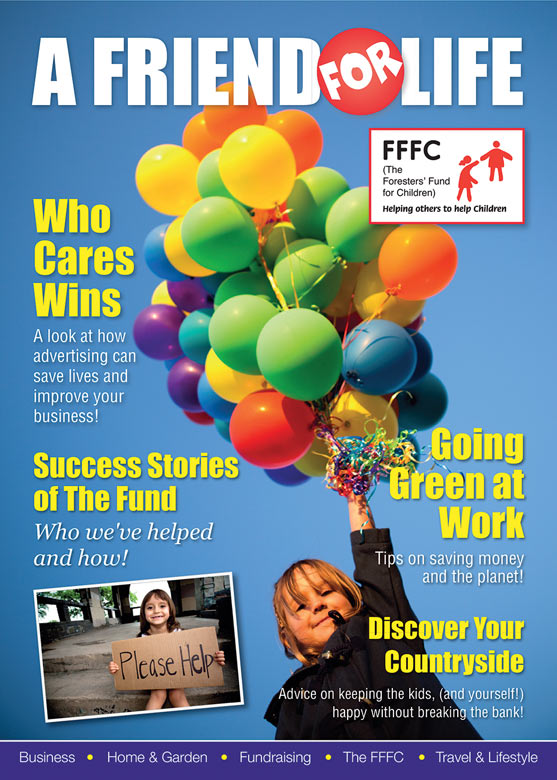 In the Disability Challengers' play tunnel, sponsored by FFFC